Read Time:
5 Minute, 56 Second
Great startups succeed from extraordinary ideas. When you are a startup, you need to manage and execute everything very wisely.
You need to use the available resources in a planned manner so as to gain the maximum profit. One of the most important points for a successful strategy is the correct choice of tools and resources for designing, project management, marketing, and development. The right tools will help you to save time and cut costs.
In order to make it a bit simple for you, we have made a list of the 16 best startup tools to grow as a business. Let's take a sneak peek into it:
It is a graphic designing platform, by which you can make presentations, posters, documents, templates, etc. there are a few free graphic designing tools available, Canva is the simplest to use. It has paid as well as free pictures to explore form and a wide variety of formats for making reports, magazine covers, logos, pamphlets, and what not! So it is best for startups.
It is basically for project management. As you know, communication, management, and collaboration are important for successful startups. With Trello, you will get all these things and even more. Trello is a free, easy-to-use Project Management Software. It gives a representation of all your tasks and how to manage them with your fellow colleagues visually. 

This ensures that you all work together without any miscommunication.
It is definitely a very useful tool. If you are a content writer for a startup and write blogs and articles, it should be free from copying and should be real and authentic. You can use Plagiarism Checker to check if your content is free from any plagiarized content. it is also available for free for around 1000 words but for more than that you can also take the premium subscription which is also very budget-friendly.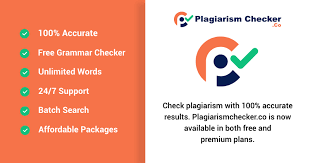 It is an all-in-one branding platform to create high-quality designs, videos, logos, graphics, and websites for your startup with minimal effort and time.
It offers a variety of videos that can be edited, logo templates for creators, small businesses, etc. you can use it for free up to 300 Mb storage, and for more, you can go for lite, amateur, pro, and agency subscriptions depending on your needs.
Calendly is a free, easy-to-use, online scheduling and appointment software. It helps to schedule, manage your meeting and appointments based on your availability. It helps to lower your load by providing you an extra time to do something better.
You can also schedule work shifts, conference calls with Calendly.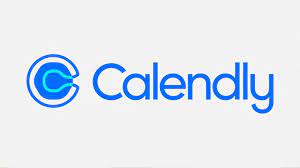 Bitly is a URL shortening service and a link management platform that gives you insights about how many a particular link has been clicked and how many times it has been shared. It is also user-friendly and easily accessible.
There are various subscription plans ranging from free to enterprise, having different features. It provides data, analytics, tools for transparency in the customer's experience.
It is an American marketing automation platform for managing mailing lists and creating email marketing campaigns for customers. It also helps to create good-looking pamphlets for businesses.
They have their free as well paid versions, but the free version provides enough templates for creating emails. so you can always go for it if you are a startup.
Gsuite gives your business two things- Gmail accounts for everyone in your company and a suite of office software for your company. You will get Gmail, google calendar, google docs, google sheets, google slides, google drive, google meet and also google forms for all your surveys in Gsuite. 
Gsuite is similar to Microsoft Office but you get a company Gmail too. Try it out for free.
The days are gone when you had to be present for any business plans now you can just make big plans sitting in your room and on the calls, it feels as if you are there in person.
There are many applications that help you with video conferencing but Zoom is the best one. Zoom has been the number one choice for all the brands across the globe with over 300+ million users.
If you are a startup, it will help you connect with your audience easily . it allows 100 participants in a free plan and unlimited one-to-one meetings for your business which is quite good.
You must think as a new startup, it must be very costly, stressful to manage your social media profiles, but Hootsuite has got it all covered. with Hootsuite, you can manage your social media profiles across different networks of your choice.
It is basically a Social Management Tool by which you can track your engagement, keep track of analytics and also schedule your posts and contribute to the growth of your business. Its free version allows only one user with three social media profiles.
So get started, with content marketing – step by step guide
Take your video to next level by adding unique transition elements with this amazing video editing software. You can edit and personalize videos with over 800+ effects. The software is compatible with Windows and also MacOS computers.
A free trial is also available but you can switch to paid version depending on your budget.
Step into what the world around you is thinking, whenever you want. Market research surveys help you to know about the opinions of potential customers and also create brand awareness. 
Survey Monkey does the job for you. It employs survey methodologists- scientists who study surveys, opinions, polls. So Survey Monkey is online survey software that helps to create and run online surveys.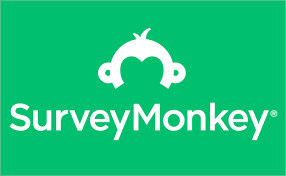 You can increase revenue and close more deals with Apollo's sales platform. Predictive prospecting, sophisticated analytics, and the ability to alter the structure of your prospect interaction plan are all available.
It's pretty simple to use and also free. In regard to video conferencing, you can always use Google Hangouts . also if you are already using Gsuite for your startup, it will become easier for you to use it.
It is a must-use for Gmail and Gsuite users. It helps you to respond to repetitive emails ten times faster. They make it quicker and easier to send the replies you send very often.
This app also allows you to edit, create and delete the messages you send often. So it is a very useful tool for every business in terms of time management.
It is a very useful app for any business on the internet. It helps you to find the email addresses and contact numbers on Linkedin. It finds out the email addresses with 97% accuracy on Linkedin.
CONCLUSION
As there are millions of tools available for you to explore but given above 16 tools will help you to grow your business as they are both high quality and pocket friendly, with a good marketing strategy for small businesses.
So go ahead and make your business shine!.