Read Time:
3 Minute, 22 Second
World Environment Day, observed on June 5th each year, serves as a global reminder of the importance of preserving our planet. Tata Group, a renowned Indian conglomerate, demonstrates its dedication to the environment through various sustainability initiatives. With a strong focus on reducing their carbon footprint, promoting renewable energy, and improving air, water, and soil quality, Tata aims to contribute positively to the environment.
Table of Contents
Tata Group's Dedication to Environmental Protection
Tata Group has made substantial efforts to safeguard the environment. By prioritizing sustainability, the conglomerate strives to minimize its impact on the planet. Through their initiatives, they actively support the preservation of our natural resources.
Initiatives for Carbon Emission Reduction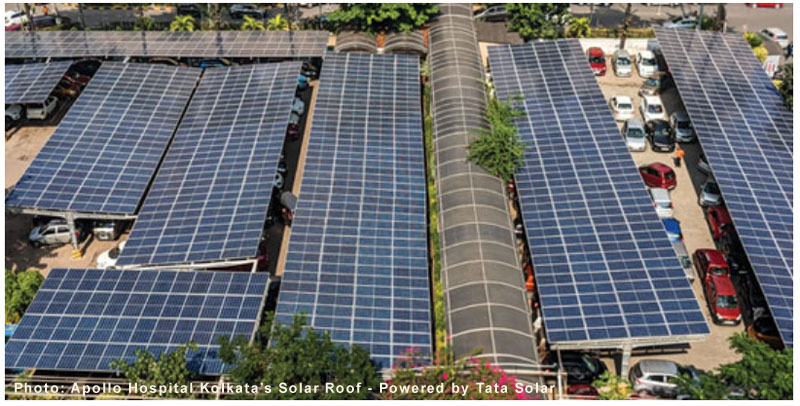 Recognizing the significance of carbon emissions in climate change, Tata Group has implemented measures to reduce its carbon footprint. The company has made substantial investments in renewable energy sources, including solar and wind power. This strategic move has helped decrease its reliance on non-renewable energy sources like coal and oil.
Focus on Renewable Energy Sources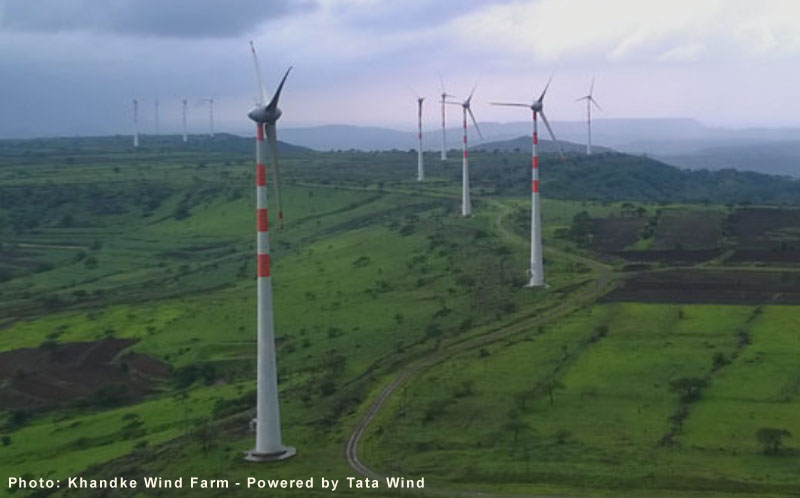 As part of its commitment to sustainability, Tata Group prioritizes the utilization of renewable energy sources. Their substantial investments in solar and wind power demonstrate their dedication to reducing reliance on fossil fuels. By embracing renewable energy, Tata Group paves the way for a greener and cleaner future.
Water Conservation Efforts
Tata Group recognizes the importance of responsible water management. To reduce water consumption in its manufacturing units, the company has implemented a zero-discharge policy. This policy has resulted in a significant decrease in freshwater consumption, contributing to the preservation of this vital resource.
Restoration and Conservation of Wetlands
In collaboration with local communities, Tata Group actively engages in projects aimed at restoring wetlands and enhancing water quality. By taking part in these initiatives, the conglomerate demonstrates its commitment to environmental preservation and sustainable practices.
Tree Planting for Increased Green Cover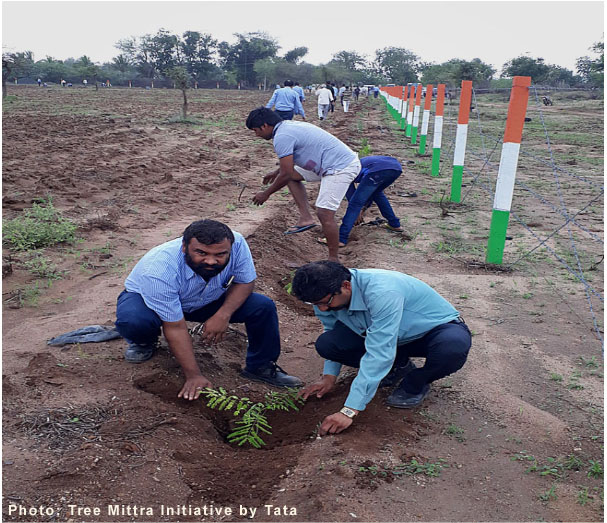 Understanding the role of green cover in promoting a healthier environment, Tata Group actively participates in tree planting initiatives. By planting trees, the company contributes to increasing the overall green cover, which helps combat climate change and provides habitats for diverse wildlife.
Waste Management Initiatives
Tata Group's commitment to sustainability extends to waste management. The company emphasizes the importance of reusing and recycling materials, thereby reducing waste generation. By embracing responsible waste management practices, Tata Group aims to minimize its environmental impact.
Film Depicting Nursery Rhymes with a Climate Change Twist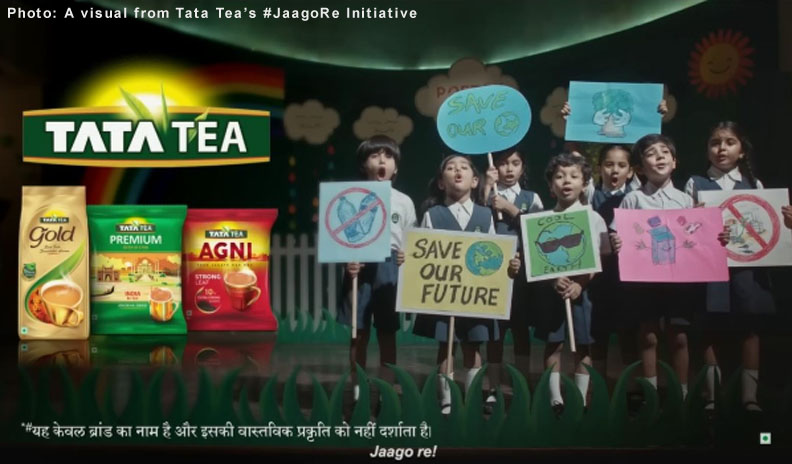 The #JaagoRe campaign's film serves as a powerful reminder of the urgent need to address climate change by Tata Teas, a brand under the Tata Group.This thought-provoking campaign features a film that reimagines popular nursery rhymes with modified verses, highlighting the potential consequences of a damaged world if immediate action is not taken. It encourages viewers to reduce their carbon footprints, make sustainable lifestyle choices, and support initiatives promoting renewable energy.
Comment by Puneet Das, President of Tata Consumer Products
Puneet Das, President of Packaged Beverages (India & South Asia) at Tata Consumer Products, commented on the #JaagoRe initiative. He expressed that Tata Tea Jaago Re strives to raise collective awareness regarding pressing social issues. Das highlighted the importance of combating climate change for the sake of our children's future. The campaign aims to foster behavioral change within society, encouraging individuals to take responsibility for securing a sustainable future.
In conclusion, Tata Group's commitment to the environment is evident through its various initiatives focused on sustainability. From reducing carbon emissions to promoting renewable energy and raising awareness about climate change through the #JaagoRe campaign, Tata Group demonstrates its dedication to protecting the planet. By appealing to emotions and emphasizing the need for collective action, Tata Group inspires individuals to make sustainable choices and support initiatives that drive positive change.