Read Time:
5 Minute, 37 Second
Table of Contents
Instagram and Niche
In today's digital age, Instagram has emerged as a powerful platform for individuals and businesses alike to showcase their creativity, build an engaged audience, and even generate income.  With over 1 billion active users, there is a large and diverse pool of potential customers on Instagram that offers numerous opportunities to explore profitable niches. 
A niche is a specific topic or area of interest that you can focus on with your content. When you choose a profitable niche, with the rise of influencers and the increasing popularity of online business you are more likely to attract followers who are interested in what you have to offer. Whether you're an aspiring influencer, a budding entrepreneur, or simply looking to monetize your online presence, this article will provide valuable insights into various Instagram niches and present case studies that can help you turn your passion into profit.
There are many different profitable niches on Instagram. Some of the most popular include:
Fashion and Style
This is a classic niche that is always popular on Instagram. Fashion bloggers, stylists, and fashionistas can leverage their fashion sense and personal style to attract followers and monetize their accounts. From outfit inspiration posts, fashion hauls, to collaborations with fashion brands, the opportunities to generate income in this niche are plentiful. Influencers can also earn through affiliate marketing, sponsored posts, and by launching their own fashion-related products or clothing lines.

@chiaraferragni, an Italian fashion influencer, turned her personal style into a multimillion-dollar empire. With a massive following, she collaborates with luxury brands, runs her fashion line, and maintains a successful blog, proving that the fashion niche on Instagram can be a pathway to substantial financial success.
Fitness and Wellness
The fitness and wellness niche has experienced tremendous growth on Instagram, with health-conscious individuals seeking inspiration and guidance. Fitness influencers share workout routines, healthy recipes, and motivational content to engage their audience. By partnering with fitness brands, promoting fitness products, or offering personalized coaching, influencers in this niche can generate substantial income.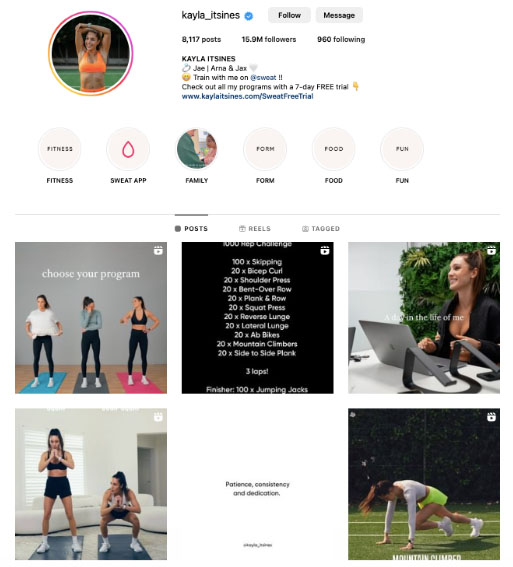 @Kayla_Itsines, an Australian fitness influencer, gained worldwide fame by sharing her unique fitness programs, leading to the creation of the renowned Bikini Body Guides. Through her Instagram presence, she not only inspires millions but also generates revenue through e-books, merchandise, and partnerships.
Travel and Adventure
Travel enthusiasts and globetrotters can transform their love for exploration into a profitable niche on Instagram. By sharing captivating travel photos, videos, and insightful tips, they can inspire and educate their followers. Monetization avenues include sponsored travel collaborations, hotel partnerships, affiliate marketing with travel agencies, and selling travel-related products such as e-guides or merchandise.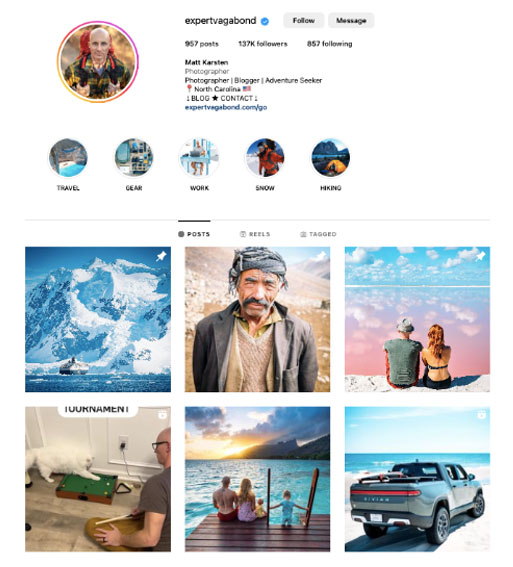 @expertvegabond is a prime example. Through breathtaking photos and engaging storytelling, he has built a loyal audience and partnered with tourism boards and travel companies.
Food and Culinary Delights
Food is a universally loved topic, making the food and culinary niche highly lucrative on Instagram. Food influencers can share recipes, restaurant recommendations, and promote cooking products. With a focus on stunning food photography and engaging captions, these influencers can attract collaborations with food brands and restaurants.

@food52, an Instagram account associated with the popular food website, showcases a wide range of recipes, cooking tips, and food photography. By partnering with brands and publishing cookbooks, they have successfully monetized their Instagram presence.
Personal Development and Self-help
In a world where personal growth and self-improvement are highly sought after, Instagram serves as a valuable platform for sharing inspirational content and life-changing advice. Motivational speakers, life coaches, and personal development influencers can leverage their expertise to build a community and monetize their influence through coaching programs, e-courses, self-help books, and workshops.


@jayshetty, a former monk turned motivational speaker and author, has amassed millions of followers by sharing insightful and uplifting content. Through his Instagram presence, he promotes his books, online courses, and coaching programs, proving the potential for financial success in the personal development niche.
Parenting and Family
With a growing number of parents seeking advice and inspiration, the parenting and family niche offers ample opportunities. Parenting influencers can share parenting tips, product recommendations, and relatable stories. Through brand partnerships and collaborations, they can monetize their content. 

 @mommyshorts, has created a successful platform where she shares her family's adventures and collaborates with brands in the parenting space.
Home Decor and Interior Design
Home decor and interior design have seen a surge in popularity on Instagram, with influencers showcasing their aesthetic choices and offering design tips. By partnering with furniture and home décor brands, influencers in this niche can earn a substantial income. 

@justinablakeney, known for her vibrant style and plant-filled spaces, has leveraged her Instagram presence to launch her own home décor brand and collaborate with major retailers.
These are just a few of the many profitable Instagram niches. The best way to find a profitable niche for you is to think about your interests and what you are passionate about. Once you have found a niche, you can start creating content that appeals to your target audience. Keep in mind that making money on Instagram is possible, but it takes time and effort. If you are willing to put in the work, you can build a profitable Instagram account that allows you to reach your financial goals.
Few Tips to Maximize Success
Choosing the right niche is only the first step towards profitability on Instagram. It is essential to connect with your target audience and maintain engaging content. Here are a few tips to maximize your success:
Be Authentic: Authenticity is key to building trust and connecting with your audience. Share your personal experiences, opinions, and unique perspective within your niche.
Consistency is Key: Regularly post high-quality content to keep your audience engaged and interested. Develop a content strategy and stick to it.
Engage with Your Audience: Respond to comments, DMs, and engage in conversations with your followers. Building a genuine connection fosters loyalty and encourages word-of-mouth recommendations.
Collaborate with Brands: As your following grows, collaborate with relevant brands to monetize your content. Ensure the partnerships align with your values and resonate with your audience.
Conclusion
Instagram offers numerous profitable niches for individuals looking to make money on the platform. By choosing the right niche, connecting with a target audience, and consistently delivering engaging content, success can be achieved. Remember to be authentic, maintain consistency, and explore collaborations with relevant brands. Start exploring the potential of Instagram today and carve your path to profitability in the digital landscape