Read Time:
4 Minute, 17 Second
India has bestowed the world with some great actors. Indian celebrities, specifically Bollywood stars' global brand endorsements have caught everyone's eyeballs. Bollywood celebrities are endorsing international brands and this has led to an influx of luxury brands in India. Here are a few Indian celebrities promoting luxury brands:
Table of Contents
Priyanka Chopra & Bvlgari
Priyanka Chopra is a leading actress and has been the face of many reputed and luxurious brands like Max Factor, Nirav Modi Jewels, Nike, JBL, and Tiffany & Co. in 2019. However, the one announcement that grabbed many eyeballs was when Bvlgari announced Priyanka Chopra to be their global ambassador in 2021. This partnership with Bulgari is also a great example of her commitment to using her platform to promote diversity and inclusivity. Through this collaboration, she will be able to bring attention to Bulgari's commitment to sustainability and responsible production.
Alia Bhatt & Gucci
Gucci recently announced Alia as their brand ambassador. With this, she became the first Indian ambassador of Gucci. This collaboration has proved to be an inspiration for everyone. Overall, Alia Bhatt's presence in the fashion industry has been a great success. Her collaboration with Gucci has been a great success for both parties and has been seen as an example of how two brands can work together to create a successful partnership.
Deepika Padukone & Louis Vuitton
Deepika has been one of the most successful and highest-paying actors. Deepika was also announced as the face of the globally renowned brand Louis Vuitton. This made fans happy especially because her journey has been nothing but very humbling. A very good choice indeed considering her bold and confident fashion choices at Cannes, Met Gala, and other promotional looks.
Varun Dhawan & Reebok
One of the most energetic and lively actors in this fraternity is definitely Varun Dhawan. His promotional strategies are very unique and loved by the masses. He is also the face of the internationally renowned brand Reebok. His athletic frame and dedication surely make him a very good match for this brand.
Kareena Kapoor Khan & Puma
Kareena is one of the most iconic actresses not only when it comes to her films but also her fashion looks. Whether that's her "Bole Chudiyaan" outfit or her looks in the movie "K3G" she looked absolutely ravishing. Very recently, Puma bagged Kareena as their ambassador. She looked extremely athletic and gorgeous in the promotional pictures.
Suhana Khan & Maybelline
Suhana Khan is ready to mark her debut with Zoya Akhtar's "Archies" which definitely is the talk of the town. Very recently she was announced as the face of Maybelline. Maybelline products have been a fan favourite and fans were very elated to see Suhana as the new face of Maybelline. She looked extremely fashionable at the event and proved herself to be a good ambassador.
Disha Patani & Calvin Klein
Disha has been swooning fans all over the world with her killer moves and Instagram pictures. Disha Patani is the face of the world-renowned clothing brand Calvin Klein, and she continues to be a trendsetter in the fashion industry. She is an Indian actress and model who has made waves with her incredible beauty and style.
Aishwarya Rai & L'Oreal
Aishwarya Rai is a global icon today and one of the most recognizable faces in the world. She has been representing L'Oreal for 18 years and deservedly so. Aishwarya is the perfect fit for L'Oreal because she radiates beauty and class. Her dark hair, sharp features, and flawless complexion make her the perfect representative for the brand.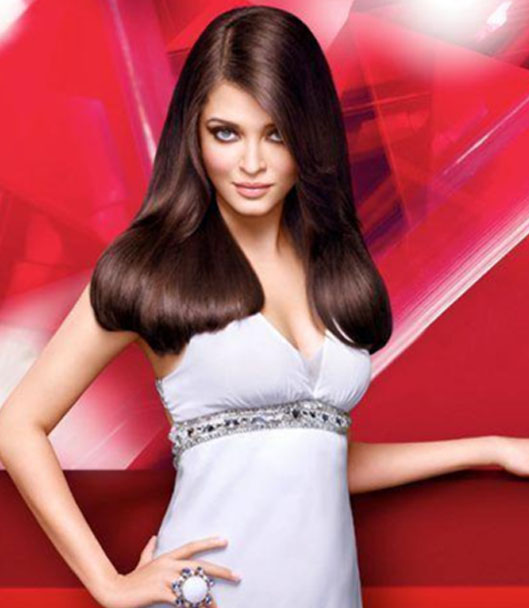 Ranveer Singh & Adidas
Ranveer Singh is a renowned Bollywood actor and has been the face of Adidas since 2019. He has a unique style that is always in trend and he has been known to have an impeccable taste in fashion. Ranveer Singh has been instrumental in helping Adidas create a strong presence in the Indian market. He has been seen promoting the brand in various print and digital campaigns and has also been featured in the brand's various influencer collaborations.
Tara Sutaria & Bobby Brown
Tara Sutaria is the new-age girl next door. She impressed the audience with her sophistication and talent. Bobby Brown announced her as the face of the brand and she surely embodies the spirit of the brand, which is all about empowering women and making them feel confident and beautiful. Her fresh and youthful image is the perfect representation of the Bobby Brown brand.
Concluding Remarks
These are a few global brand ambassadors from India. These Indian celebrities have made it big and proved their talent to the entire world. Being Indian brand ambassadors for global companies is not easy but all of them definitely made it seem like that. We are proud of them to say the least!