Read Time:
3 Minute, 57 Second
H&M was founded in 1947 and since then, it has become synonymous with fast fashion. In fact, on average, it takes H&M just 2 weeks to bring new styles to market. Initially H&M faced a lot of struggles. Moreover with the advent of other fast fashion brands like Zara and Forever 21, H&M had a hard time finding its place.
Table Of Contents
H&M and its Challenges
H&M faced other challenges like strong competition from brands like Zara, Forever 21. People's perspective towards fast fashion brands were and still is constantly changing. With sustainability in the minds of the youth, it definitely hampered the market. Moreover the taste and buying patterns of customers are ever changing. Therefore it decided to go digital which is quite challenging. Shipping expenses, return logistics and building up a new, digital technology infrastructure can be incredibly expensive.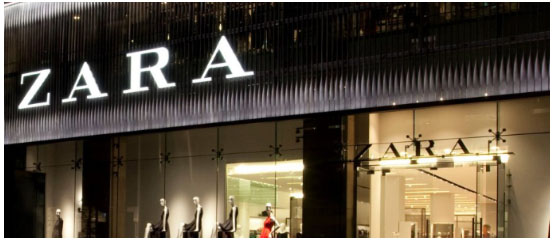 Now the question here is how does H&M manage all of this?
H&M Launches its Online Shopping App
To beat its competitor and to survive in this dynamic and challenging business environment, H&M launched its online shopping app in 2018. The app complemented its store and needless to stay it had every feature which would make them customer's favourite. The app had payment options which included UPIs which only proved H&M's commitment towards customer's welfare. 
H&M has a Dynamic Social Media Presence
H&M understands the importance of captivating their audience with engaging content. They create visually stunning posts that showcase their latest fashion trends and inspire their followers. The best part is people can follow their social media profiles on android as well as IOS for latest fashion development. 
H&M Collaborates with Relevant Influencers
H&M has a foolproof influencer marketing plan. One of them is the 2017 Fall studio collection campaign when the company decided to partner with influencers like Julie Sariñana and model Ela Velden both of whom have over 7 million followers on instagram. Further H&M collaborated with Kendall Jenner in 2019 which was a huge hit due to the supermodel's reach and influence.
H&M Promises an Immersive Experience
H&M provides an immersive and interactive experience for users. So now you get to try on clothes virtually to see whether it compliments your skin or not. H&M goes beyond static posts and embraces interactive experiences. From virtual try-on features to interactive quizzes, they keep their followers engaged and excited about their brand.
Shoppable Posts
Shopping has been made easy for H&M customers with the introduction of shoppable posts. All people need to do is click on the shoppable icon and within seconds there will appear thousands of choices curated for customers. This has not only made customer's life easier and convenient but also manages to bring more traffic. 
H&M's shoppable posts provide a seamless experience for customers. Customers are now able to select their own clothes, pay at their fingertips and also makes the checkout process hassle free. They can directly purchase product from Instagram, Facebook or any other site where the option of shoppable posts is available without having to access the website.
These shoppable posts also give more control to customers. They can now choose their favourite product, compare its prices and make informed decisions. Moreover, customers can make their purchase directly from their Instagram feed in a matter of seconds. This eliminates the need to wait for pages to load and creates an effortless shopping experience.
H&M's shoppable posts are also beneficial to the company itself. By providing customers with an easy and convenient way to shop, H&M is able to drive more sales and increase its customer base. Furthermore, it allows H&M to track customer behavior and understand their preferences, which can be used to tailor marketing campaigns and enhance the customer experience.
Concluding Remarks
Overall H&M's digital strategy or social media strategy has benefited not only the company but also customers themselves. With exposure, customers now know what to do, how to do and when to do. With their social media campaigns customers also get attracted and therefore traffic overflows. There innovative approach to e-commerce has revolutionized the way people shop and has made H&M a leader in the fashion industry.