Read Time:
3 Minute, 20 Second
As the technology and software content in vehicles is increasing at an exponential rate, India has become the go-to destination for auto OEMs to source digital engineering and talent. With its combination of readily available skilled engineers and infrastructure-rich ER&D hubs, India is emerging as the hub for automotive manufacturers to acquire digital content for their vehicles including the rise of electric vehicles and ADAS. 
Table of Contents
Unmatched Pool of Engineers and Talent
According to a recent JP Morgan report, India is the most preferred destination for automotive OEMs to source digital content for their vehicles. This is mainly due to the availability of highly qualified and experienced engineers and the cost-effective ER&D solutions provided by the country. Apart from this, the availability of technology infrastructure such as internet connectivity, cloud computing, software content in vehicles, the automotive industry, and artificial intelligence have also played a significant role in making India the go-to destination for digital engineering.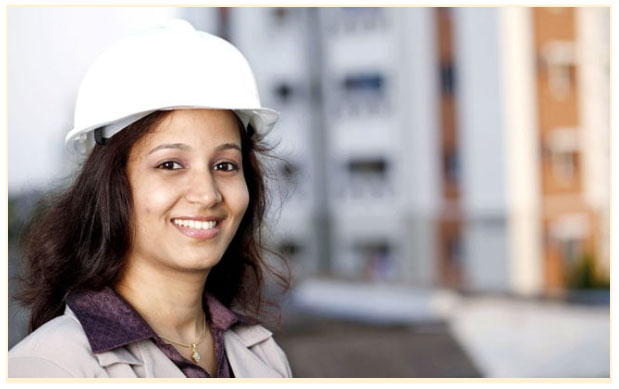 The country has also been investing heavily in digital content hubs for the auto sector and providing incentives to attract leading global OEMs. This has further strengthened the country's position as the preferred destination for digital engineering. With the emergence of smart cockpits and other advanced technologies, the demand for digital engineering services is only set to increase. With its many skilled engineers and cost-effective ER&D solutions, India is well-positioned to capitalize on this opportunity and emerge as the leader in digital engineering.
Cost Effective ER&D Solution
The automotive industry is one of the largest and most complex industries in the world. It is constantly changing and evolving, thanks to advances in technology and the demands of customers. As a result, Engineering Research and Development (ER&D) spending in this sector has kept up despite the uncertain and fluctuating conditions. This is the reason behind increasing EACV systems along with electric vehicles and ADAS
Thriving ER&D Hubs and Infrastructure Increased Investment in Digital Content Hub
EACV (Electric Autonomous Connected vehicle) systems are increasing in demand which resulted in it being a part of the automotive industry in India, which has led to a growth in the ER&D spending in this sector. This is because companies are investing in multi-year projects to make their vehicles more efficient, reliable, and cost-effective. Furthermore, the ER&D spending is also driven by the need to develop new technologies such as smart cockpits, electric vehicles, and ADAS. 
The increasing ER&D spending in the automotive industry has also led to an increase in the share of ER&D offshoring. 
Increased Investment in Digital Content Hub
According to a JP Morgan report, India's share in ER&D offshoring could rise to 33% by FY32 from 25% in FY22. This could prove to be a significant win for auto ER&D services companies, as they will be in a better position to benefit from the increased spending in the sector.
Supportive Government Initiative
The Indian automotive sector has witnessed a rapid transformation in recent years, with digital technology playing an increasingly important role. The Indian government has also actively promoted digitalization and technology adoption in various sectors, including the automotive industry. Initiatives such as "Digital India" and "Make in India" have created a favorable regulatory environment, encouraging OEMs to invest in digital content development within the country.
Conclusion
India's growing digital capabilities and cost-effective services make it an attractive destination for automotive OEMs looking to develop and manage digital content. The country's large pool of talented professionals, expanding automotive market, and favorable regulatory environment offer OEMs a one-stop solution for all their digital content needs.