Read Time:
3 Minute, 33 Second
Mother's Day campaigns have always been the trend. This year we saw many Creative Mother's Day campaigns by Indian companies. So let's have a look at some of this.
Table of Contents
Asian Paints & #GiftingMadeEzy
This advertisement is exceptionally unique as it showcases how perplexing and difficult it is to gift mothers. We see how this guy gifted his mom a home assistant and his mother replies with "What will use this for? Will I make a pickle out of this?" So the guy makes him a pot where she can store the pickle which was indeed sarcasm. 
Archies & #ThankYouMom
This heartwarming Mother's Day campaign from Archies showcases how valued mothers feel when children communicate their love for them. Mothers understand their children better than anyone else and hence understand their various needs and concerns.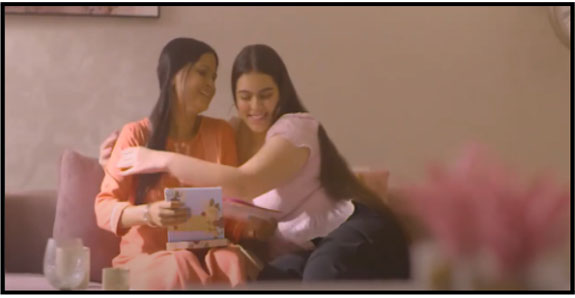 Mothers are often put under immense pressure to keep their families together and yet, they manage to balance it all with a smile on their face. They have to take care of the household chores, take care of the children, and often make tough choices for their children's safety. It can be said that the ad film from Archies celebrates motherhood, salutes their strength, and gives them the recognition they truly deserve. 
Titan & #MOMentsTogether
It is no wonder then that watch brand, Titan, decided to use this real-life scenario in their campaign titled #MOMentsTogether and give a much-needed break to mothers from these annoying questions. This campaign recognized the importance of mothers and beckoned children to give a break to their mothers from such trivial questions. Instead, Titan has developed the Ask A-aai chatbot which will answer questions like "Have you seen my keys?" or "Mom, what's for dinner?" This chatbot functions as a virtual assistant which will save time and facilitate the smooth functioning of day-to-day tasks. As a result, mothers can also focus more on their hobbies and personal development.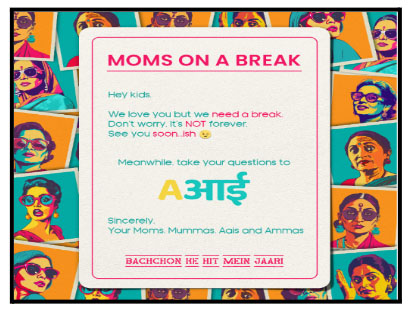 Catch & #MaaKaEhsaas
In this ad, we see that the mother is a prostitute due to which she decided to send her daughter to an orphanage as a selfless act. She knows society won't accept her as a working mother either. The mother, despite being unable to be with her, shows her love and care by secretly delivering food to her daughter at the orphanage. This food is the only link connecting them and hence serves to be a silent guard of the mother's profound love. 
The tears in the mother's eyes and her determination to feed her daughter is a reminder of the real struggles behind societal norms. It conveys the feeling of being voiceless and helpless in the face of prejudiced laws. The most powerful message of the campaign is the reminder of the power of love; it's a reminder of the struggles endured by mothers for their children and the way love unites us all, weaving us together in times of distress. 
The most remarkable aspect of the campaign is that it depicts the strength of not only the mother's unconditional love but of the daughter's too and how they both inhabit the same silent space despite being physically apart. The campaign urges us to show love and respect to those who need it, to those who are voiceless and still love us beyond our emotions. 
In the 1990s, several nostalgic advertisements were launched to promote the day. Some of them are as follows:
Ponds Mother Store" ad featured a daughter reminiscing about her mother's unconditional love with emotion and presenting her a gift.

Santro car ad where a son wanted to gift his mother the best car in the market.




Pan Masala's ad illustrated a mother dealing with her son's anxiety by expressing support.




Park Avenue Deodorant ad featured a son dressing his mother in trendy clothing.
Concluding Remarks
This year saw some of the best Mother's Day campaigns in India. Some of these heartwarming Mother's Day campaign ideas by Indian brands have been appreciated by the audience. We can only hope that brands come up with such creative and heartwarming ideas in the future which have a positive impact.