Read Time:
3 Minute, 50 Second
In the present scenario, digital marketing knowledge and skill can make you the most wanted employee or marketing agency in the arena. It is needless to mention that digital marketing has emerged as one of the most amazing skills to survive in the digital world. However, it is also true that pursuing a digital marketing course in the physical classroom can be daunting and time-consuming especially if you are a working professional or individual. Hence you can opt for an online certification course that can transform your ability and skill considerably with the ease of the internet and tons of information flowing there are free marketing certificates available on the internet.
The latest free marketing certifications in digital marketing give your employers a sense of feeling that you are self-motivated and hungry to learn industry-leading tools. Hence we are going to discuss 6 free marketing certificates you would be interested to follow and they would certainly provide an edge over your competitor in the industry.
Google Analytics
The effort you put in to earn the Google Analytics qualification online is unquestionably worthwhile. The abilities you will acquire while studying for and taking the exam to become certified in Google Analytics are its main advantage. You will be able to comprehend website data on a much deeper level and obtain unparalleled insight into how the platform functions.
Then, whether you are concentrating on SEO, paid to advertise, or content marketing, you can use this knowledge to become a better digital marketer. This will increase your value to all kinds of firms because there is a huge demand for marketers that can successfully use data to drive choices.
You can do a free course here Google Analytics Free Course
Google Ads
If you want to get mastery how you should organize, scale, and measure the true performance of digital advertising campaigns, you must learn and get free certification in Google Ads. There are 11 Google ads certifications available for you. Everyone involved in digital marketing should possess this certification because it is an incredible education.
The best part is that Google Ads accreditation is free. Having this certification, you can place a badge on your website that will signify that Google considers a PPC advertising and advanced AdWords user.
Hubspot Inbound Marketing Certification
Hubspot is an ideal platform that is widely used these days for business promotion and marketing management. It will help and allows organizations to bring all the tools they use to support their marketing under one umbrella having the same data.
It can help you effectively control the sales process. Currently, it is considered the best business automation tool that supports inbound marketing. The certification in Hubspot Inbound Marketing will determine your future success as an online marketer in the digital world.

You can avail of the free course on the Hubspot academy.
Doubleclick
DoubleClick Digital Marketing (DDM) is one of the leading and most popular ad-serving tools for digital marketing experts.  It is an integrated ad-technology platform that helps agencies and advertisers to develop more successfully plan, run, and expand powerful digital marketing campaigns.
It incorporates top-notch tools to assist buyers in managing comprehensive campaigns across a variety of channels. Thus, the DoubleClick certification is truly worthwhile.
Twitter Flight School
Twitter Flight School provides an active and robust resource for those who are looking for a sustainable marketing campaign. With its humongous nearly 400 million active users around the globe, there is no denying that Twitter has the ability to attract the world's big brands and companies towards it.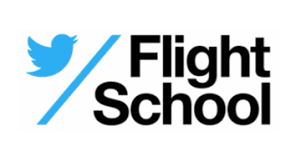 Twitter flight School educates businesses and content producers about the value of integrating social media into their marketing strategies. Users can therefore sign up for a brief online course to help them develop their technical and creative skills. The certification course simply trains you how to write the best copy you can in 280 characters.
Bing Ads
After completing the free Bings Ads certification course you would get an in-depth understanding of the advertisement platform as well as how to maximize budget and results when running ads on the Microsoft network. It will help you enhance the Microsoft advertising proficiency optimization, ad campaigns, and reporting and tools knowledge.  Since it comes at zero cost, the certification is surely worth considering for brighter growth in digital marketing.
Conclusion
In a nutshell, if you are considering adding glittering feathers to your cap of digital marketing experience and knowledge the above 6 free marketing certificates should certainly be on your radar. No wonder it will provide you maximum gain without pain.